The Sleepless CTO: Cloud Security 2020 | Clutch Solutions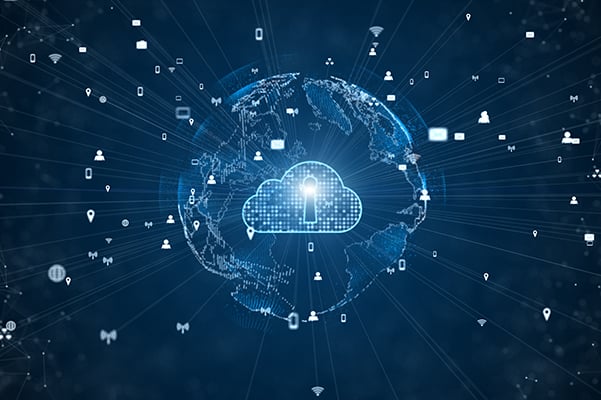 What's keeping CTOs up in 2020? There's a long list, but among the main issues keeping many CTOs from resting easy on their pillows is cloud security. It's not hard to see why.
According to Fugue's "State of Cloud Security" survey, most cloud engineering teams are now working from home, and of those, 84% are worried about how the swift transition to distributed work might lend itself to security vulnerabilities.
Distributed Dilemmas
How do you ensure corporate cybersecurity when your team—including your IT staff and engineers—is dispersed?
It's a question that's been brewing for a while with bring-your-own-device and remote work, but the pandemic has brought the problem to a new level of urgency. Potential vulnerabilities include access and credentialing, work systems being accessed through new networks, and the addition of a range of personal devices to the network.
Cloudy Concerns
Cloud misconfiguration was rated as a top potential for breach by the engineers surveyed. According to McAfee, common cloud misconfigurations include inadvertent public access to key resources, unrestricted inbound or outbound traffic, disabled logs, and data encryption being turned off.
It's easy to remedy an cloud error when you find one, but how do you know where to start looking? This is especially concerning in a corporate ecosystem where users are logging in from home networks.
Help in a Clutch
One of the biggest "values" a value-added reseller can bring to enterprise computing is a 1,000-foot view. Your VAR can recommend integrated monitoring tools that help you discover unauthorized traffic swiftly. Cloud-native tools are among the most useful here.
Clutch Solutions provides security tools and support at every level from desktop to network and infrastructure. We partner with leading technology companies to ensure we have the resources you need to solve the most challenging cloud security problems.
With more than 20 years of experience in mission-critical cybersecurity, we can help you identify and deploy effective tools and practices so you can sleep well at night.
Let's start a conversation about cloud security. Visit our website today to learn more.