We Proudly Support Minority-Owned Businesses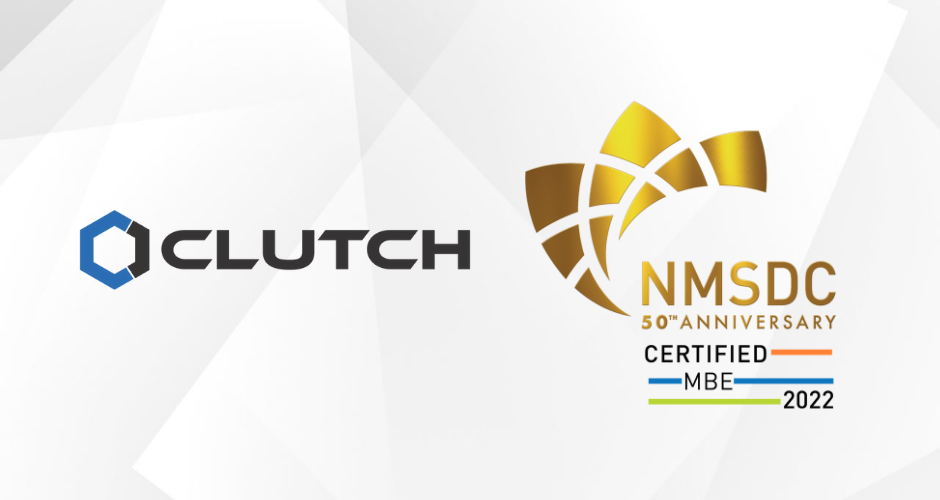 Clutch Solutions is proud to be a Native American certified Minority Business Enterprise (MBE) member of the National Minority Supplier Development Council (NMSDC). We proudly join in supporting minority-owned small businesses.
Founded in 1972, the National Minority Supplier Development Council Inc. (NMSDC) is the longest-operating business growth engine for the broadest group of systematically excluded communities of color (Asian, Black, Hispanic and Native American). The NMSDC's impact goes far beyond creating an inclusive supply chain; it's about upward mobility and an equal shot at participating in the American experiment of free-market capitalism and entrepreneurship. NMSDC works to correct the unequal access to wealth-building opportunities.
Clutch Solutions is proud to join NMSDC in upholding its core values and pillars: Integrity, Customer and Client centric, Teamwork, Growth mindset, and Excellence.
For the last 50 years, NMSDC's mission to expand access to the American dream for minority business enterprises (MBEs has been historic and unmatched. They've connected over 15,000 MBEs to more than 1,500 corporations, resulting in $400 billion in economic output annually, generating $48 billion in tax revenue, and sustaining 2.2 million jobs. NMSDC is the nation's largest, most impactful, and successful non-profit advocacy organization for MBEs. Growth for MBEs is not just a leg up for the historically excluded — it's growth for the whole economy.
See what Clutch, a proud member of NMSDC, can provide for your business' IT infrastructure.
Connect with more native and minority owned businesses to meet all your organization's needs at the NMSDC marketplace.