Your Power Player | Clutch Solutions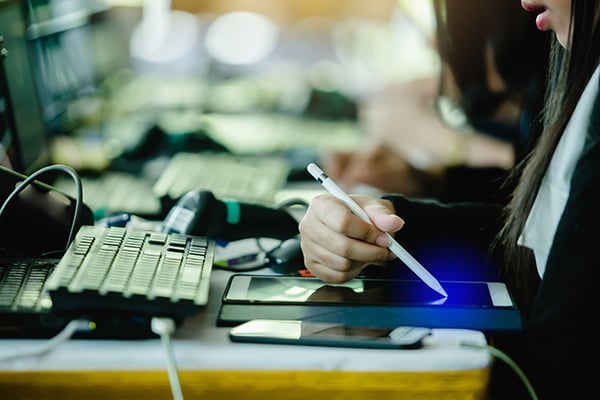 You probably throw the word "team" around a lot when you're talking about your colleagues and employees. So do we. But for Clutch Solutions, "team" has an extra nuance.
When you work with a really powerful VAR, you don't just get a bunch of hardware—you get new team members to give you a deeper bench and a more powerful set of skills.
That's all without having to hire additional IT staff. You could also refer to us as a "force multiplier." Here's what we'll bring when you add us to your team:
Fire and Determination
This may be a pandemic year, but Clutch Solutions is growing fast. Our business has expanded 4,400% in the past three years. Plus, we're regularly hiring, bringing in about three new people every month. We're going to use the same go-get-it mentality to help your business, too, in any way we can.
Delivering Data to Drive Business
At Clutch Solutions, we're happy to outfit your standalone office. But where we really shine is in markets that integrate multiple data streams to provide actionable business intelligence. Think about retail, which may combine online marketing, telephony, on-site kiosks and numerous other ways to measure and influence customer behavior. When you work with Clutch Solutions, we'll do more than sell you a kiosk or scanner—we'll help you make it part of a goal-oriented solution.
Thirsty to Learn
Not only is Clutch Solutions hiring new employees every day, we're taking on new knowledge fast, both through our hires and through hard study. We recently became an Apple Authorized Reseller, for instance, to help our customers who prefer the Apple ecosystem. And we regularly expand into new areas, such as government, expanding our skillsets as we go. Who gets the benefit of all this learning? You do, of course.
When you go looking for a VAR, ask yourself whether you want a product, a partner or both. We hope you'll make Clutch Solutions part of your team.
Are you ready to work with a technology solutions provider that can envision future-ready solutions for your business? Visit our home page today.