ClutchCon 2022: A Great Success!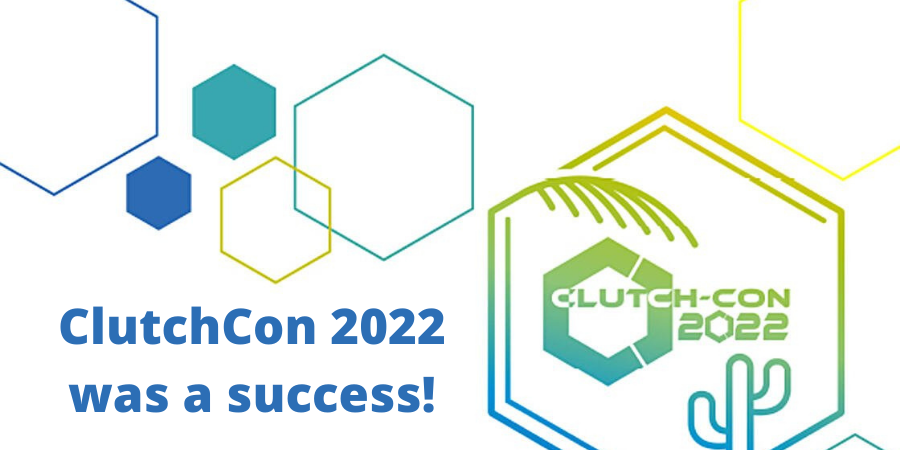 Clutch Solutions just celebrated our four year anniversary, right on the heels of our first ever ClutchCon. The event brought together subject-matter experts to unlock the customer experience tools of tomorrow, and empower ClutchCon attendees to enhance partnership with Clutch to benefit our customers.

"To be with our awesome team members and amazing partners, actually face-to-face finally, was such a privilege," Garrette Backie, Clutch Founder & CEO, said. "ClutchCon was just the right mix of celebration for our incredible growth, and motivation for what we're going to achieve together in the next year."

ClutchCon 2022 Success!
Clutch has been proud to work with our many amazing vendors and partners to help businesses large and small grow and find success. The Clutch team was thrilled by this intimate and collaborative experience to open our culture up to our vendors and partners, for the first time, at Clutch-Con 2022​.

ClutchCon attendees explored and discussed new technologies, current client challenges, and overall success stories to carry us into a future that promises to be even bigger and brighter.​

ClutchCon attendees also congratulated Enterprise Field Account Executive Zach Clavel as he was presented with the 2021 President's Club Award for his fantastic work growing Clutch partnerships and ensuring we're always coming in Clutch for our clients.
Clutch Solutions thanks all of our vendors, partners, and friends who joined us at ClutchCon to jubilate over our astonishing success through the last four years of award-winning growth. Clutch especially thanks our sponsors for ClutchCon 2022:

We look forward to all of you joining us next year!